Muster Roll East Tennessee Mounted Gunmen
Company Under Capt. John Trimble,
Regiment Commanded By Col. John Brown



Contributed by Janet Piccola


This company of volunteers were in the service of the United States from the 20th day of January, 1814 through discharge on the 20th day of May, 1814. The East Tennessee Mounted Gunmen answered the call of General Andrew Jackson for a full-scale campaign against the Creek Indians. This company fought in The Battle of Horseshoe Bend on March 27, 1814.


DESIGNATION: East Tennessee Volunteer Mounted Gunmen
DATES: January 1814 - May 1814
MEN MOSTLY FROM: Bledsoe, Roane, Anderson, Blount, and Cocke Counties
CAPTAINS: John Chiles, Charles Lewin, James McKamy, Jesse Rainey, James Standifer, John Trimble, William White

BRIEF HISTORY:
This was the second regiment that Colonel Brown commanded during the war. With just over 200 volunteers in the unit, they were used primarily as guards for the supply wagons traveling through Creek territory. As part of Doherty's brigade, they were put under the command of General John Coffee at the Battle of Horseshoe Bend (27 March 1814) where they participated in the fighting. Their line of march took them from East Tennessee through Lookout Mountain, Fort Strother, Fort Williams, and Fort Jackson. Colonel Brown was the sheriff of Roane County at the start of the war.

Text in Blue, courtesy TSLA Nashville Tennessee.

List of Volunteers: 


1.   John Trimble, Captain
2.   Andrew Cowan, lst Lieut.
3.   John Wilson, Ensign
4.   James Cunningham, Sergeant
5.   Samuel Reed, Sergeant
6.   William Hicks, Sergeant
7.   Jonathan Wheeler, Corporal
8.   Samuel Wilson, Corporal
9.   William Utter, Corporal
10.  Nathaniel Applegate, Pvt. [Enlisted Rhea County]
11.  John A. Blackburn, Pvt.
12.  Edward Cawood, Pvt.
13.  John G. Curry, Pvt.
14.  John Center, Pvt.
15.  John Edwards, Pvt.
16.  William Finley, Pvt.
17.  David Greenway, Pvt.
18.  Hugh Conneley, Pvt.
19.  John Heury, Pvt.
20.  Zechariah Hughs, Pvt.
21.  William James, Pvt.
22.  Alexander Kinnard, Pvt.
23.  Alexander Logan, Pvt.
24.  Henry Cogan, Pvt.
25.  Josiah Little, Pvt.
26.  Robert Leatherdale, Pvt.
27.  Andrew McNabb, Pvt.
28.  William McMahan, Pvt.
29.  Carolinus Miller, Pvt.
30.  Robert McMurry, Pvt.
31.  John McClure, Pvt.
32.  John Maxwell, Pvt.
33.  William Pride, Pvt.
34.  Samuel Rook, Pvt.
35.  Thomas Ritchey, Pvt.**
36.  Robert T. Ritchey, Pvt.
37.  Michael Robinson, Pvt.
38.  Jess Ruddy, Pvt.
39.  Willis Stockton, Pvt.
40.  John Tummins, Pvt.
41.  Samuel Utter, Pvt.
42.  John Varner, Pvt.
43.  Samuel Walker, Pvt.
44.  James Wallace, Pvt.

** Died at Ft. Williams, April 12, 1814, 10 days after the Battle


© TNGenNet, Inc. 2000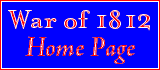 Click Here